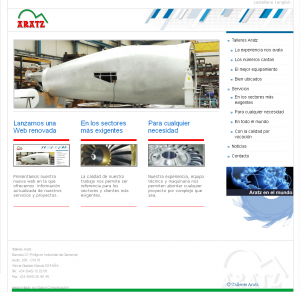 Aware that the Internet is an indispensable communication medium, we would like to present our new website, where we offer updated information on our services and projects.
This new website is up-to-date, very user-friendly and can be completely managed by us so that we can offer updated information on new projects we are carrying out, the services we can offer you, and on completed projects.
Thank you for visiting us!